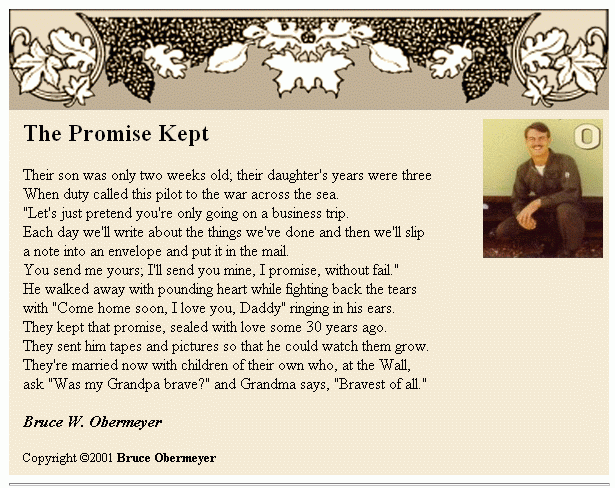 The Promise Kept Poem Page

Please visit the NEW 362nd TEWS webpage, honoring those who served and their families and friends.
362nd TEWS, Pleiku - Da Nang







---

---

USA Cares exists to help bear the burdens of service by providing post-9/11 military families with financial and advocacy support in their time of need.
---
---

Text in Vietnamese from stateside Vietnamese publication, but photos need no explanation.
Sender of these photos went on nearly 100 MEDCAPs during three years in-country. Helped a lot of people. Saved an old woman's scalded foot. Saved a young girl's face from insidious fungus infection. Saved a little kid's life when he was burning up from runaway fever. Not once, ever, did a member of any media come along or express any interest in doing so.
---


Myths and misinformation persist about Vietnam vets, and I promised myself long ago I would teach my children the truth about them.
I finally kept that promise in my book in 2011 that tells the story of many of those vets.
~ Terry L. Garlock STRENGTH & HONOR: America's Best in Vietnam.
You can order a signed/personalized copy at www.garlock1.com
---

Curly Musgrave - Father To Father CD
Critics and colleagues had dubbed Curly, "....one of the best voices to come down the trail in a long, long time"...."one of the most innovative and influential singer/songwriters in Western music"....and Rusty Richards, long time member of the Sons Of The Pioneers, "....perhaps the finest Western writer since Bob Nolan." Unfortunately there will no longer be any more music from my beloved husband. Curly Jim passed away from a cancerous brain tumor on December 13, 2009, but HIS MUSIC CAN LIVE ON! This CD "Father to Father" is a compilation of all of Curly's inspirational songs. The title song "Father to Father" is a song of gratitude to our Heavenly Father and His gift of His Beloved Son, Jesus Christ. Curly always said, "....I just held the pen and the words came as a gift from my Heavenly Father." Please enjoy this compilation CD of Curly's inspirational songs. -- Kathi Musgrave
---
Sittercity makes finding the perfect sitter quick, safe and simple. With over a million caregiver profiles nationwide, Sittercity is America's largest and most trusted site for matching parents with local babysitters and nannies as well as dog walkers, and senior care providers.
Need a babysitter? Finding the perfect sitter is quick, safe and simple.

Find the perfect babysitter or petsitter -- today!
How do I know I can trust the sitters you provide?


...Now are you ready to try Sittercity...America's first and largest babysitter network?


Sittercity Sitter Search

Enter your zipcode to find a babysitter in your area:


---
---
My Open Statement to All Veterans...and their families
Like you, my conduct and the conduct of my peers was and continues to this day to be slandered by politicians and the media. Sadly, they have again been joined by both the ignorant and the unpatriotic and encouraged by enemies and traitors to undermine our efforts and those of our peers, including today's marvelous young men and women to whom we have passed the torch of freedom. Military veterans are an amalgamation of unique individuals, melded together in the crucible of wars past and present and bonded by duty, honor, sacrifice, blood, and love of country. More so than through any other community, the associations and friendships formed through the military and law enforcement and firefighters and other emergency responders are lifelong, and we mourn the loss of our comrades until we rejoin them again someday in formation in Heaven. Sadly, politicians and historians do not understand, let alone share, our code of conduct and ethics. Perhaps someday they will learn if they have the courage and will to seek the truth and report it honestly and accurately. "The fate of good men who refuse to become involved in politics is to be ruled by evil men." Edmund Burke
---
Links to Sites of Interest
---
Questions? Call 281.456.2475
---
Our Vietnam Generation,...This is a video made by and for Michigan Vietnam Veterans, But I believe all of you should appreciate this....Our Vietnam Generation
---
---
Texas Capitol Vietnam War Monument,...Provides information on the Texas Capitol Vietnam War Monument that can only be built with private donations.
Provides news and online donation process...Texas Capitol Vietnam War Monument
---
---
remain the highest, and unfortunately this form of cancer is always fatal. For more information about veterans and mesothelioma, please visit the Mesothelioma and Asbestos Awareness Center and Mesothelioma. There is also a page designed for veterans. Check out Mesothelioma Symptoms. Cancer information and facts. One more source of information and help is the Mesothelioma Prognosis website. Please visit this site and request a Free Mesothelioma Information Packet.

A Year In Vietnam -- Ben H. Swett, Colonel USAF (Retired) A very delightful recap of Col Swett's year in Vietnam.
Thomas D. Pilsch, Assistant Dean for Students, College of Computing at the Georgia Institute of Technology's "Vietnam War Resources" website, -- a virtual treasure trove of links and resources.
TY4Freedom is honored to post photos and words of every Veteran who has seen active duty, free of charge. Let Us Never Forget those who have sacrificed in so many ways. Please use their 'contact us' link to allow us to say 'thank you,' by adding you to our website.
Conservative Truth,...the Antidote to the Liberal News Media.
Vietnam Veterans Legacy Foundation, an organization created to better educate and inform the public about the Vietnam War, its events, its history, and the men and women who sacrificed to serve their country.
International War Veterans' Poetry Archives, War and its Consequences: Writings by Veterans, their Families, Friends, and Supporters.
CowboyPoetry.com, Cowboy Poetry at the BAR-D Ranch. Selected classic and contemporary poems, posted in observance of Veterans Day and Remembrance Day. Stay abreast of their latest news HERE.
The Hugs Project, Lifting the Spirits of the U.S. Military.
Launched on November 11, 1998, The Legacy Project is a national, all-volunteer initiative that encourages Americans to honor and remember our nation's veterans and troops by preserving their wartime letters and e-mails...even yours.
I also invite you to visit The Memorial Day Writers' Project, a creative venue for veterans and those who have been touched by war.
I've even opened two modest blogs -- "My Promise Kept Blog spot" and "My Townhall Promise Kept Blog spot".
Search for veterans at American Veteran Search.
Move America Forward is a non-partisan, not-for-profit organization committed to supporting America's efforts to defeat terrorism and supporting the brave men and women of our Armed Forces.
The Korean War Project...please take a look at their latest tribute to those lost during the Korean War "Letters to the Lost".
---
---
Recommended Reading
Long before his conservative manifesto Liberty and Tyranny became a #1 New York Times bestseller, Mark R. Levin's love for his country was instilled in him by his father, Jack E. Levin. At family dinners, Jack would share his bountiful knowledge of American history and, especially, the inspiration of Abraham Lincoln.
#1 New York Times bestselling author Vince Flynn returns with yet another explosive thriller, introducing the young Mitch Rapp, as he takes on his first assignment.

Before he was considered a CIA superagent, before he was thought of as a terrorist's worst nightmare, and before he was both loathed and admired by the politicians on Capitol Hill, Mitch Rapp was a gifted college athlete without a care in the world . . . and then tragedy struck.


---
---
Hillsdale College Constitution Town Hall
"Reviving the Constitution"
A Constitution Town Hall, brought to you by the Allan P. Kirby, Jr. Center for Constitutional Studies and Citizenship
Download the agenda

PLEASE REGISTER BY CLICKING THE BANNER BELOW
FOR THE FREE ONLINE CONSTITUTION TOWN HALL MEETING

Note: Webcast will be archived for viewing on-demand after the event.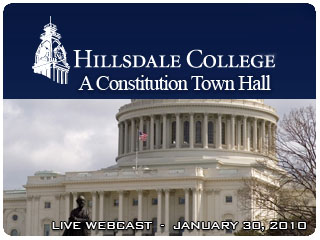 ---


Order your favorite old time radio shows from the comfort of your own home!
Click HERE to browse the old time radio holiday gift guide of our most popular series now 20 - 40% off!

FREE OLD TIME RADIO DOWNLOADS FOR TODAY!!

---
Mesothelioma Care -- a public service geared towards helping veterans who have been diagnosed with mesothelioma
---

MesotheliomaHelp is one of the web's primary resources for information on malignant mesothelioma and other asbestos-related diseases. Our team of writers, supporters and sponsors of this site are dedicated to bringing the latest, most comprehensive mesothelioma information to patients, families and caregivers.

Our goal is to provide the appropriate information to families battling mesothelioma to empower them to participate in making the decisions about their care, and to offer some measure of hope and support.
---

The Pleural Mesothelioma Center aims to provide the most current information on pleural mesothelioma cancer, top doctors across the nation, prognosis of the disease and vital help for veterans exposed by asbestos.
---


The Nursing Home Abuse Guide was created so families and loved ones could seek answers on elder abuse and neglect. From Injury types to claims, nursing home abuse guide covers an extensive amount of elder abuse discourse.

Each year, 1/10 seniors in nursing homes and assisted living facilities are abused or neglected. Only 1/5 of those incidents actually goes on to be reported. Nearly 65% of those abused are women. Let's help raise awareness, get families the help they need, and make life safer for our seniors.
---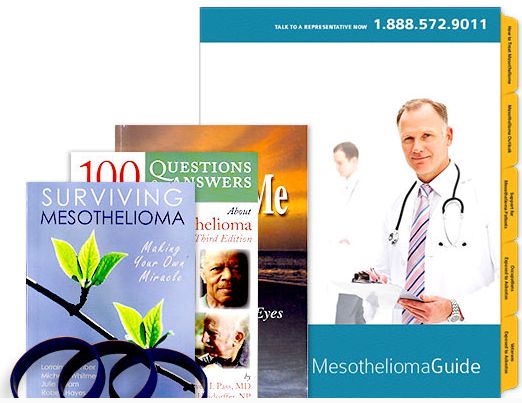 Receive our free mesothelioma guide complete with survivor stories, cutting-edge treatments and ways to outlive your prognosis.
---
Asbestos Exposure in U.S Naval Vessels Diagram
Brought to you by the Mesothelioma Cancer Center
---


The Mesothelioma and Asbestos Awareness Center is recognized by DisabilityInfo.gov as a reliable source of information for veterans and members of the military community. The MAA Center is accredited by the Health On The Net Foundation.
---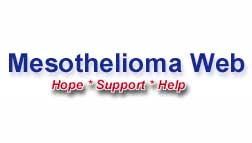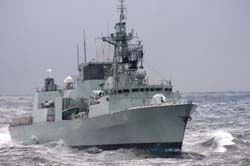 Mesothelioma is a rare form of cancer that affects military veterans who were exposed to asbestos during their time in the service. The tumor grows on the mesothelium -- the membrane surrounding the lungs. The early symptoms of mesothelioma are not specific to this disease, and even experienced doctors often miss the diagnosis. Veteran who were exposed to asbestos should mention the exposure to their doctor whenever they are being checked for problems in the chest or lungs. Malignant mesothelioma has a long latency period and often doesn't show up until decades after exposure.
---


The MesotheliomaLawyerCenter.org



The MesotheliomaLawyerCenter.org was created to help the millions of Americans who were exposed to asbestos, a cancer causing mineral. Many of these men and women were exposed at work or during their military service and are now suffering from asbestos related diseases, such as mesothelioma cancer, a devastating and nearly always fatal disease.

Our website is a comprehensive asbestos disease informational resource. Additionally, we offer mesothelioma victims and their loved ones the following items, free of charge: a comprehensive Mesothelioma & Asbestos Guide; 3 must-read mesothelioma books written by medical professionals and mesothelioma survivors; veteran benefits assistance, and more.


---
Mesothelioma Survivors click this link for information and assistance.



Those who worked in the closed quarters on board ships or in shipyards have a particularly high asbestos-exposure rate. That's because the mineral has been widely used in a variety of shipbuilding products and materials. Whether you're a recently diagnosed mesothelioma patient, have been battling the disease or are a caregiver, our goal is to arm you with knowledge for the power to fight back.

We provide information for all aspects of the disease and caregiving, from the leading medical information to real-life support for families and caregivers. We aim to provide answers and support through the challenges ahead.
---
---
Notable Quotes
"...just one moment, one explosion, or one bullet separates Veterans Day from Memorial Day." -- Pete Hegseth, VetsForFreedom.org
"If we and our posterity...live always in the fear of God and shall respect His Commandments...we may have the highest hopes of the future fortunes of our country....But if we...neglect religious instruction and authority; violate the rules of eternal justice, trifle with the injunctions of morality, and recklessly destroy the constitution which holds us together, no man can tell how sudden a catastrophe may overwhelm us and bury all our glory in profound obscurity." -- Daniel Webster, addressing the New York Historical Society, 1852.
"Freedom is not a gift bestowed upon us by other men, but a right that belongs to us by the laws of God and nature." -- Benjamin Franklin
"The willingness with which our young people are likely to serve in any war, no matter how justified, shall be directly proportional to how they perceive the Veterans of earlier wars to be treated and appreciated by their nation." - George Washington
"Any nation that does not honor its heroes will not long endure." - Abraham Lincoln
"Those who cannot remember the past are condemned to repeat it." - George Santayana
"I think the best way of doing good to the poor is not making them easy in poverty, but leading them or driving them out of it" -- Benjamin Franklin
"To take from one because it is thought that his own industry and that of his fathers have acquired too much, in order to spare to others who, or whose fathers, have not exercised equaled industry and skill, is to violate arbitrarily the first principle of association, 'to guarantee to everyone of a free exercise of his industry, and the fruits acquired by it.'" - Thomas Jefferson
"The utopian schemes of leveling [redistribution of wealth], and a community of goods, are as visionary and impracticable as those which vest all property in the Crown. [These ideas] are arbitrary, despotic, and, in our government, unconstitutional." --Samuel Adams
"You cannot help the poor by destroying the rich. You cannot strengthen the weak by weakening the strong. You cannot bring about prosperity by discouraging thrift. You cannot lift the wage earner up by pulling the wage payer down. You cannot further the brotherhood of man by inciting class hatred. You cannot build character and courage by taking away men's initiative and independence. You cannot help men permanently by doing for them what they COULD and SHOULD do for themselves." -- Reverend William J.H. Boetcker
---
<! - - - - - - - - - - - - - Begin The Wall Link - - - - - - - - - - -->

During my 12 month tour (actually 366 days), more than half the pilots with whom I flew my 100+ missions were Reservists, like me, and Air Guardsmen. John Kerry equated Guardsmen with draft dodgers. The majority of members of the Guard and Reserves are former Active Duty military. Chances are good that the next time you fly on a commercial airliner, the pilots will be former military and perhaps members of the National Guard or Reserves. I often wondered how many names on the Vietnam Memorial Wall are of National Guardsmen and Reservists. One hundred and forty Medal of Honor recipients were in the National Guard. Six thousand seventy-seven members of the National Guard or Reserves died in Vietnam.

The Vietnam War Memorial was dedicated November 13, 1982, honoring 58,178 American troops who died.

U.S. forces inflicted over a million enemy fatalities, yet politicians did not allow a victory.

A former Communist North Vietnamese colonel, Bui Tin, called the American "peace movement" essential:

"Every day our leadership would listen to the world news over the radio to follow the growth of the American anti-war movement.

Visits to Hanoi by people like Jane Fonda and former Attorney General Ramsey Clark gave us confidence that we should hold on in the face of battlefield reverses."

On October 12, 1967, during Operation Medina, Marine Sergeant George Hutchings of Charlie Company, 1st Battalion, 1st Marine Division, had a dozen men killed around him when ambushed by North Vietnamese in the Hai Lang jungle.

Months later, after numerous battles, George was shot three times, bayoneted and left for dead.

He survived and was later awarded the Purple Heart.

Of the Vietnam Memorial, George Hutchings said:

"On that wall is the name of Corporal Quinton Bice, who was hit in the chest with a rocket running a patrol in my place.

A Christian, he had shared the Gospel with me, but I didn't understand it till he gave his life in my place."

<! - - - - - - - - - - - - - End The Wall Link - - - - - - - - - - -->


---
Military Heritage and Aviation Museum in Punta Gorda, Florida.
The Military Heritage & Aviation Museum is a nonprofit 501(c)(3) corporation that has been in existence for more than seven years. The Museum is located in Fishermen's Village in Punta Gorda, Florida.

The Museum is funded by donations and grants, and a paid executive director and administrative assistant are supported by 35 volunteers -- mostly veterans -- who work as Museum guides and help in other ways.

The Museum currently displays more than 30,000 military artifacts from as far back as the Spanish-American War to the current conflict in Iraq. The Museum is a testament to the hundreds of thousands of men and women who have defended our freedom by putting their lives on the line through their military service.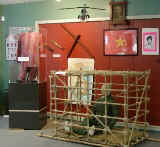 Exhibit of items from Vietnam Prisoner of War Captain Luis Chirichigno
---

Ears, Open. Eyeballs, Click: a movie that captures life in basic training for the marines with incredible clarity.



---
The Forgotten: A film depicting the journey of a U.S. Tank Platoon in the Korean war.


---


Latest Dispatches from Iraq from Michael Yon
...an alternative channel for compelling stories from those now wearing boots and carrying rifles....