The Promise Kept
Their son was only two weeks old; their daughter's years were three
When duty called, this pilot to the war across the sea.
"Let's just pretend you're only going on a business trip.
Each day we'll write about the things we've done and then we'll slip
a note into an envelope and put it in the mail.
You send me yours; I'll send you mine, I promise, without fail."
He walked away with pounding heart while fighting back the tears
with "Come home soon, I love you Daddy" ringing in his ears.
They kept that promise, sealed with love some 40 years ago.
They sent him tapes and pictures so that he could watch them grow.
They're married now with children of their own who, at "The Wall",
ask "Was my Grandpa brave?" and Grandma says, "Bravest of all."
Copyright 2001 by Bruce Obermeyer. All rights reserved.

May God Bless You,
With Respects, I am

Bruce Obermeyer, former Captain, USAF
360th, 361st, 362nd Tactical Electronic Warfare Squadrons, EC-47s
Vietnam veteran

Please visit my webpage dedicated to Veterans
The Promise Kept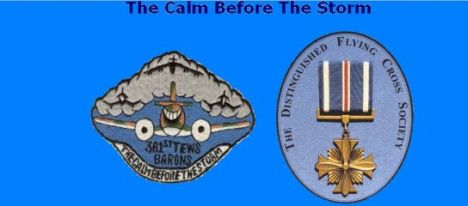 Please visit the EC-47 History site and the Original EC-47 History site and the 6994th Security Squadron site
which chronicle the experiences we had flying the EC-47 in Southeast Asia.

Please visit the NEW 362nd TEWS webpage, also honoring those who served and their families and friends.
362nd TEWS, Pleiku - Da Nang

---


"This poem was written in dedication to the many veterans of combat who return to peaceful places but bring the battleground home with them in the deepest recesses of their minds and spirits, to be relived in flashbacks as part of a post trauma syndrome. It was written after a vet Curly was working with came to a counseling session covered in road stains. He had crawled under his truck in the midst of a flashback triggered by a moist, evening wind through the palm trees."

THE THUNDER IN THE HILLS
by CURLY MUSGRAVE



Curly Musgrave - Father To Father CD
Critics and colleagues had dubbed Curly, "....one of the best voices to come down the trail in a long, long time"...."one of the most innovative and influential singer/songwriters in Western music"....and Rusty Richards, long time member of the Sons Of The Pioneers, "....perhaps the finest Western writer since Bob Nolan." Unfortunately there will no longer be any more music from my beloved husband. Curly Jim passed away from a cancerous brain tumor on December 13, 2009, but HIS MUSIC CAN LIVE ON! This CD "Father to Father" is a compilation of all of Curly's inspirational songs. The title song "Father to Father" is a song of gratitude to our Heavenly Father and His gift of His Beloved Son, Jesus Christ. Curly always said, "....I just held the pen and the words came as a gift from my Heavenly Father." Please enjoy this compilation CD of Curly's inspirational songs. -- Kathi Musgrave