During the "Open Invitation" period, you will see a divided box in the top right corner of this page. The top half provides a link to visit the "Instant Buzz" information and download page. The bottom half includes another member's free ad. YOURS could be showing on thousands of sites just like this if you choose to join....of course it's FREE!

Once the open invitation peiod ends, click on the Screen Shot image below for more information or use the "Contact Us" button and request an invitation.
Instant Buzz is Certified Virus-Free Spyware-Free: 100% Safe
Version 2.0 - Requires Windows and Internet Explorer
(a version for Firefox is in development)
Here's what it will look like when you install it.
As you can see it's a totally harmless and unobtrusive "tool bar"
which you can toggle on and off with the IB icon button.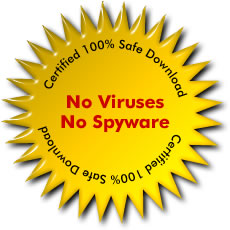 ---
Check Out These Offers
Enjoy our selection of handmade wearable angel and heart pins, kits, and ornaments. Many of our items would make wonderful secret pal gifts. Most cost no more than a greeting card.
---
SpamCheck is a standard feature integrated into the MailOut module of Site Build It! (SBI!) -- the unique, all-in-one site-building, site-hosting, and site-marketing product. SBI! makes it easy for you to build a professional, popular, and profitable business with no worries about false SPAM accusations.

For more information on how SBI! can build your business, visit...Site Build It! (SBI!)
---
Find out more about each course... Opens in a new page.
---

The Complete Site Build It! Reference Center....
It's Not About Web Hosting. Not anymore. It's About
Success
.

---
"The Complete Web Hosting And Web Design Business Solution"
---