Audio Books on MP3, CD and tape - Search over 25,000 online titles
---
Tapestry is a curriculum designed to meet the needs of your whole family: K-Mom!
It is all of the following, and more...
Organized by a chronological study of the history of the world (including America)
An integrated, unit-study approach to Classical Education content
A complete humanities program that uses whole books and the Great Books
A program that equips you to disciple world-changing apologists for the Christian faith
A program that means you really can homeschool through high school

Designed for teachers first, so that parents can teach, not just administer, their homeschools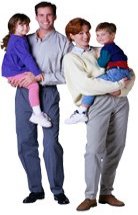 Tapestry of Grace:
K-Mom Education
Buy Tapestry here!

Use our Power Search
---

The School Box online Discount Teacher & School Supply Store in Madill, OK

---
| | | | |
| --- | --- | --- | --- |
| | | | if you would like to tell others about TR Associates Super Mall at opaobie.com. "Thanks". |
Thank you again, and remember to shop TR Associates Super Mall at opaobie.com for all the items on your list.


Feel free to contact us concerning special orders or items you don't see.